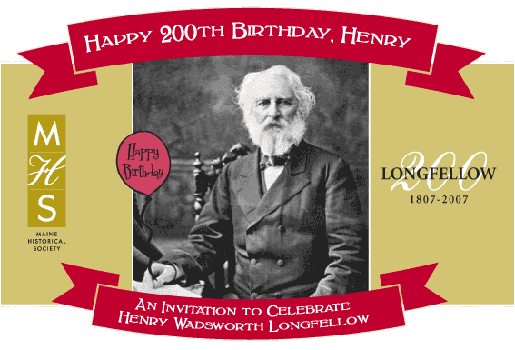 Henry Wadsworth Longfellow (February 27, 1807 – March 24, 1882) is one of America's most recognized and best–loved poets. He had a major impact on American culture and literature, and his words, characters, images, and ideas fill our language and cultural landscape to this day.
On the 200th anniversary of Longfellow's birth, we are celebrating the life and achievements of the boy from Maine who became America's most beloved poet. We invite you to join us.
Throughout 2007, the Maine Historical Society and organizations around Maine will be hosting exhibits, lectures, trips, programs, and other events that explore Longfellow's poetry and legacy. Explore the links below to learn how you can participate in the Celebration.
A listing of programs happening at MHS and around the state to commemorate the bicentennial of Longfellow's birth. Check back frequently, as listings will be added throughout the year.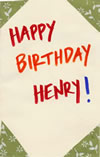 Responding to Longfellow: An Invitation to the Public
This year, writers, students, public figures, artists, and other people throughout Maine are writing and creating art in response to Longfellow. We invite YOU to join us and express your thoughts about Longfellow through poetry, letters, reflections, drawings, readings, and/or other media. Then, send your projects to us. Selected responses will be posted online, exhibited, and honored at a Fall 2007 celebration. Details and guidelines.
Responding to Longfellow: Visit the Gallery
See the responses to Longfellow that have come in from near and far.